EVENT EXPERIENCE + EVENT DESIGN + IDENTITY + BRANDING + PROPOSAL + LAYOUT + MARKETING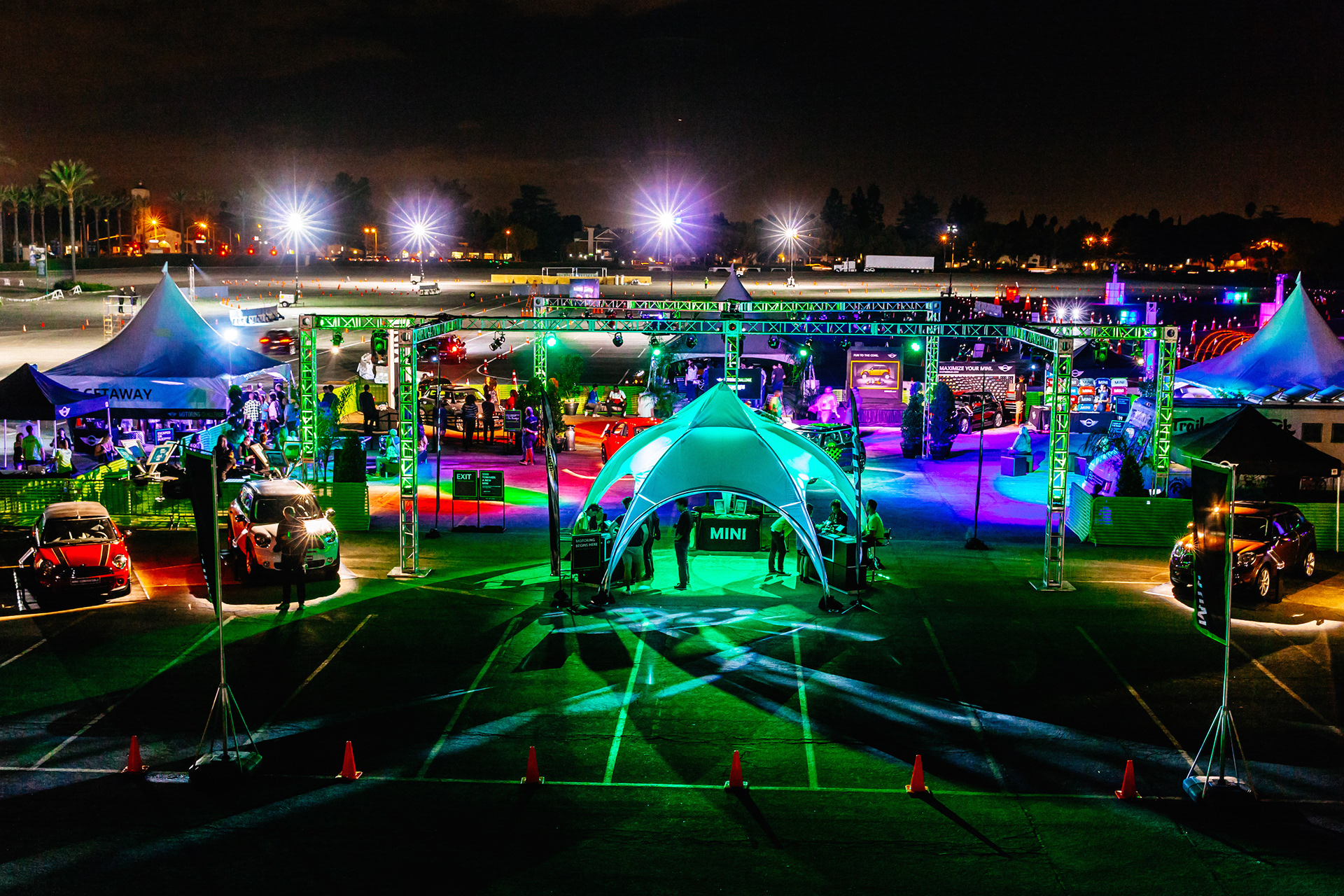 Objective:

To create a consumer experience that was "not normal" and unite it together visually based on the MINI brand.
MINI USA wanted an experiential and fun customer experience. One that facilitated the idea of the MINI brand that MINI was "not normal" and gave potential consumers an idea of what it was like to not only own a MINI, but join in the MINI family.
After the proposal was designed, it was time to really brand the event. I worked primarily with producer 
Jon Callard
 at Campos Creative Works on this project.
Using MINI brand guidelines* I focused on putting together an event look and feel that extended the brand using MINI brand elements such as their font, photos, and border elements. The event showcased in Los Angeles and New York and was so successful it went on another year, adding Houston, Texas to the location list. 
Event design outputs:
+ Proposal
+ Theme Graphic
+ Event Information Page & Registration Site
+ Emails : Reminder, Confirmation, Incentive
+ Banner Ads & Social Media Posts (Facebook, Instagram, Spotify)
+ Signage & Postcards
+ Credentials Badges
+ Green Screen Backgrounds for Photo Opportunity
+ Stencils for Activation
+ T-shirt Graphics
MINI USA was so impressed with the event, we did a special event inspired by this one called "MINI Motor Disco" that took place at CES Las Vegas 2015 and included a Silent Disco along with t-shirt giveaways and a race around the track. 
This was my first significant project at Campos Creative Works, and I had such a blast working on it with Jon and the rest of the team. Being able to also go and experience the event myself — seeing how the entire vision came together — was an unforgetable motoring experience.
Note: Since this event, MINI has gone through a rebrand and their current branding materials, including logo, are different.